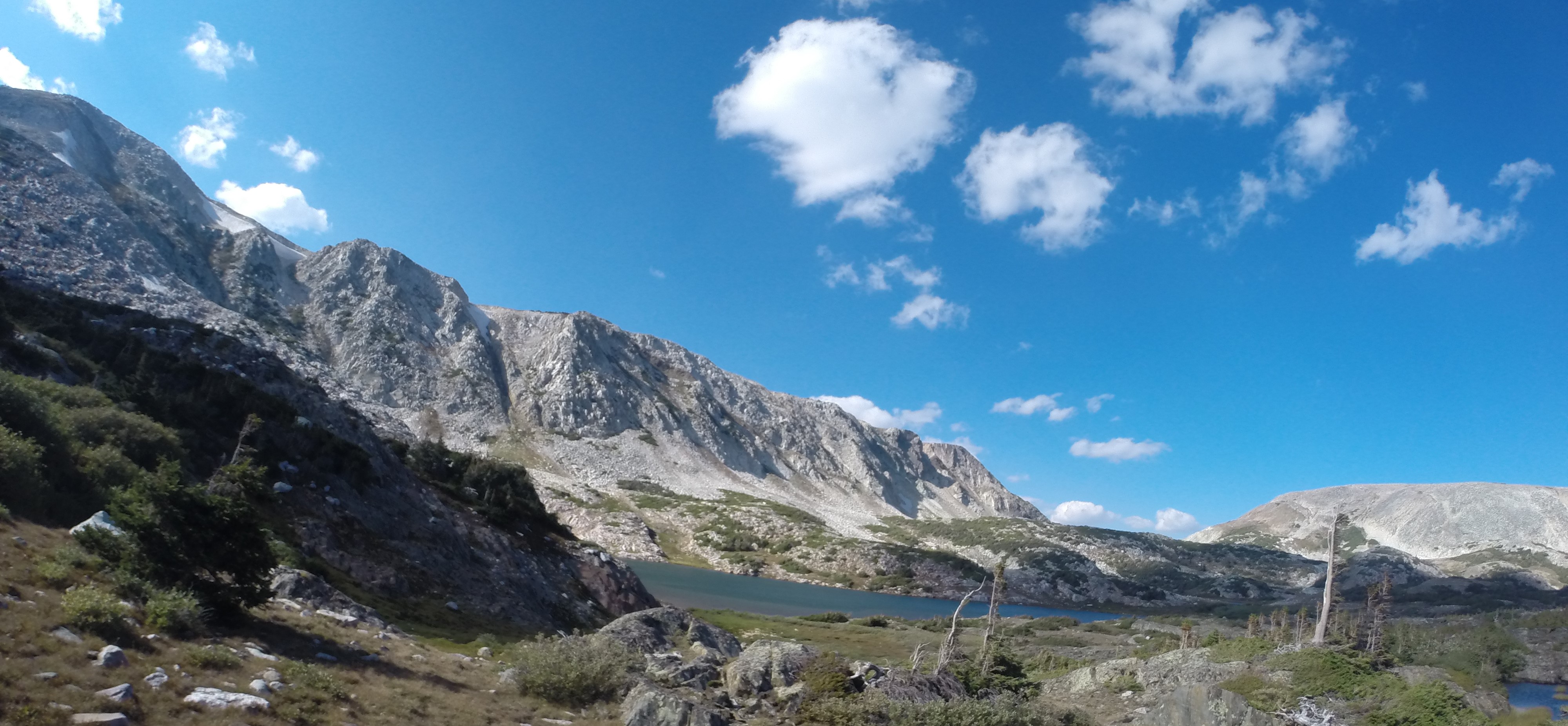 by Lisa Barrett
Working as a research assistant for Think Elephants International in 2013-2014 was the most influential experience I've had to date in my professional career. The years leading up to my flight to Thailand were stepping stones steering me to this life-changing endeavor, and the months after I returned to the U.S. represent extensions of what I learned in Thailand. I've already shared with you my thoughts as I left TEI, so this blog will take over where I left off—how Think Elephants continues to shape my life today.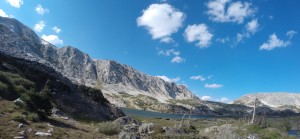 The Snowy Range of the Rocky Mountains in Wyoming
I was awarded a fellowship to conduct a research project through the National Science Foundation's prestigious Graduate Research Fellowship Program, and so shortly after returning home from Thailand, I set off on my next adventure: graduate school! To work with my current advisor, I moved to Laramie, Wyoming and began the hard, long trek to achieving my Ph.D. You might not think it, but for an East Coast girl, Wyoming can seem just as foreign as any country halfway around the globe! I've now made it through my second year as a Ph.D. student in the Animal Behavior and Cognition Lab at the University of Wyoming, and I couldn't be happier.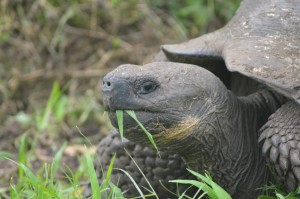 Galapagos tortoise. As part of one of my courses at the Uni. of Wyoming, I had the opportunity to travel to the Galapagos Islands!
My dissertation research aims to understand the relationship between personality and cognition in animals. Fortunately, one branch of my research involves Asian elephants in U.S. zoos. I still get to think like an elephant, applying my experience in planning and designing cognition experiments, conducting and coding research trials, and writing grant proposals for elephant research. I know that my time working in the Thai heat and monsoons with muddy, destructive test subjects, while trying my best to communicate with mahouts, only strengthened my resolve to pursue this challenging branch of research as my career. It also enabled me to try various types of research foci such as elephant vocalization collection, sensory modality research, and problem solving! In this way, I gained a multitude of research experiences, and I was able to narrow down what exactly I wanted to pursue in graduate school.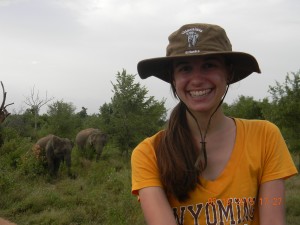 In June 2015, I visited Uda Walawe National Park in Sri Lanka to observe wild Asian elephants.
What's more, Think Elephants' focus on conservation education instilled in me a great passion for teaching subjects like scientific literacy, the importance of scientific research, and everyday tips for conserving the natural world. I always enjoyed planning education events, creating materials for our teachers to use in the classroom, and writing and editing educational YouTube clips for the public. These tasks inevitably built the skills I now rely on to spearhead a public education campaign in zoos, a project that complements my dissertation research. Further, I have also come to love leading outreach events within my new community, and being a contributing blogger to the science blog, DANTAisms. I find that even though I am fascinated to learn more about the endangered Asian elephant for my own knowledge, the hope that my research will inform future conservation efforts is truly what drives me.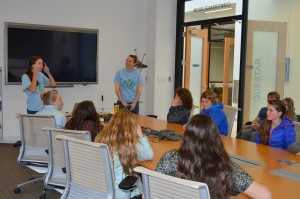 I enjoy leading lessons on animal behavior and conservation with Laramie students and community members.
Last but not least, the Think Elephants' research assistants I worked alongside in Thailand are still some of my closest friends. And though it's difficult to go from spending 15 hours per day with someone to not seeing them for months, or even years, repeatedly I find I am reminded of them. Lab meetings here take me back to our fun and supportive research discussions in the Golden Triangle office (minus the noise of passing motorbikes); and grabbing a coffee with a colleague in Laramie makes me stop to appreciate the many trips to "the bakery" in Chiang Saen we would patron. Though my new environment is certainly very different from Thailand, it makes me smile to notice some definite uncanny resemblances.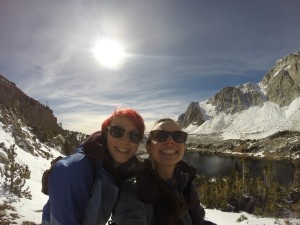 Rebecca (TEI RA 2013-2014) visited me in Wyoming, and we had tons of ele-fun!
I reflect back on my experience with Think Elephants daily, and I am so honored to be a part of the growing Think Elephants family. As someone who set out for Thailand with a very specific dream of becoming a researcher and now getting to take one leap closer to that dream, I am both grateful for my time with Think Elephants, and excited to see how my own dream will continue to take shape.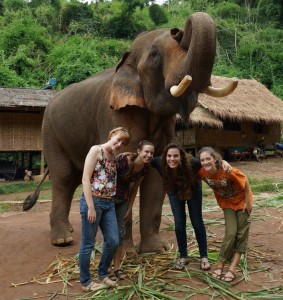 To read more about how I decided to pursue a career in research, check out this blog I wrote for DANTAisms.